Products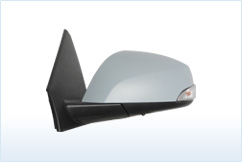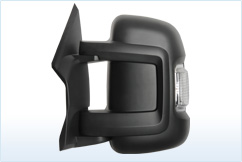 View Max offers complete mirrors for passenger cars and vans of different characteristics - a wide range of mirrors controlled:
• Manually,
• Mechanically,
• Electrically.
To meet the demand of each customer, the following versions are available:
• Heated
• Electrically folded
• With integrated flasher
• With a vehicle threshold lamp
• Temperature sensors
• Memory of saved settings.
Everything is in appropriate configurations for each model.
In the offer of View Max you will also find housing and mirror inserts available separately.
In the range of glasses, which are equipped with both the complete mirrors and the inserts, there are such types as: flat, convex and aspheric, all available in chrome or blue, requiring more advanced technology during the production process.
The whole offer includes more than 9 000 items to more than 700 various car models!